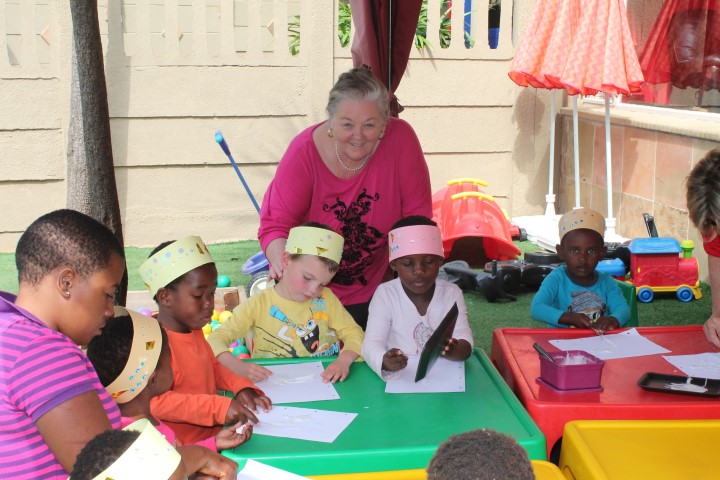 The Lighthouse Baby shelter was founded in June 2008 by Eleanor Dustan. Eleanor has been passionate about children all her life and as a mother having two daughters she used to take orphans into her home for holidays and weekends as they were growing up.
She has been an astute business woman having owned nine successful business' throughout her working career. In December 2007 Eleanor realized that she wanted and needed to make a lasting impact where children in South Africa were concerned. The need was and still is GREAT in this country for children that have been abandoned, abused, neglected and the HIV orphans. So she prayed and asked for guidance on how and where to start. God positioned people in Eleanor's life that she could call on that were involved in the welfare that could point out the needs and procedures for her to get started. Within a short space of time The Lighthouse Baby Shelter was opened and ready to receive its first babies.
The journey thus far has been one of many challenges, loads of tears and heartache, but also one of great fulfillment and pleasure. To see the neglected, abandoned or abused children arriving with ailments, bruises, some even on deaths door, recover to become confident, well adjusted and joyful children is a reward that is above any other. It is this, that Eleanor remembers when those challenges arise, whether it be financial or otherwise, and that is what keeps her going in the tough times.
Eleanor is a woman of God who holds strongly to her faith, believing that God will provide what is needed to take care of His children, He has always come through for us, through the kindness and generosity of the public. The children are raised as Christians and we pray they will grow up be a stable, well adjusted adults, that have learnt to give back to society.
The shelter takes care of children from birth to the age of six years and is located in Sundowner in Johannesburg. We have wonderful staff members that are under Eleanor's guidance and are loving and nurturing to our children. All the staff are women and take excellent care of each little residents.
The adopted children often come back with their parents to visit us and their little friends and it is incredible to see them growing up. All of them are so well adjusted and content little people, so different to when they first arrived at the shelter. The bonds formed are life-long and we always encourage a visit from time to time.
We rely solely on the generosity of the public for finances and we are exceptionally grateful for the continued support we receive.
THE MOSES BASKET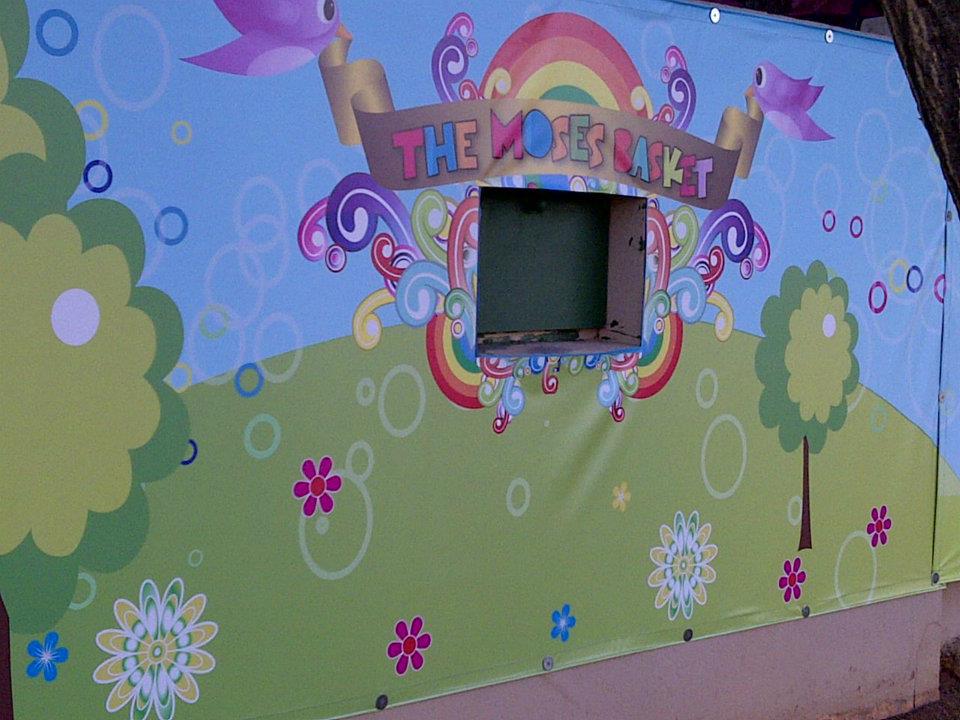 The Lighthouse has a door in the garden wall, called 'THE MOSES BASKET' where unwanted babies can be placed anonymously. There is a double system to alert us of a baby being placed within the basket. The first being an alarm that is activated when a baby is placed into the basket. Secondly, we have a camera set up within the basket that is on 24 hours a day.
In the event of the alarm failing, we are able to have eyes on the basket at all times. This we hope will alleviate the amount of babies that are dumped in the veld, dustbins, sewerage and rubbish dumps. The statistics are that about 2 million babies are dumped every year in South Africa alone. These stats are not even accurate as the numbers are so high.
So far the MOSES BASKET has saved seven of these babies that otherwise could have been dumped. All seven of these babies have since been adopted.
In July 2011 on a Friday afternoon, around 3pm, the alarm went off and a lifeless little baby boy was discovered in the basket. Eleanor performed CPR and the paramedics arrived however, it seems the little baby had passed away many hours earlier.
We don't know the circumstances surrounding the death of this little boy, yet regardless of the fact that he was already gone when placed in the basket, left all of us, especially Eleanor feeling absolutely helpless and incredibly sad. We all mourned for a child we hadn't even had the opportunity to meet. This is just one of the devastating ordeals that Eleanor has had to deal with in the time the shelter has been open.
This is what makes Eleanor and the staff such amazing people, they continue regardless of the trauma they face."But by the grace of God go I"
As an organisation, we have an outreach program into the Zandspruit Informal Settlement in Honeydew. When we have received excess food and clothing, we pack parcels for the mothers, children and child-headed households, as well as the numerous street children who are in need. This gets distributed through a church in the community. Together with a community pastor, we create an awareness of the shelter and the help that we offer the women and children in the community.
Our future vision is to buy another property (one of the neighboring properties) to expand the shelter in order to accommodate more children as the need is growing every day.
We would like to thank all of our sponsors and patrons for the continued love, generosity and support of our organisation. God bless you.